With Memorial Day Around the Corner Muni is Still for Essential Trips
By Erin McMillan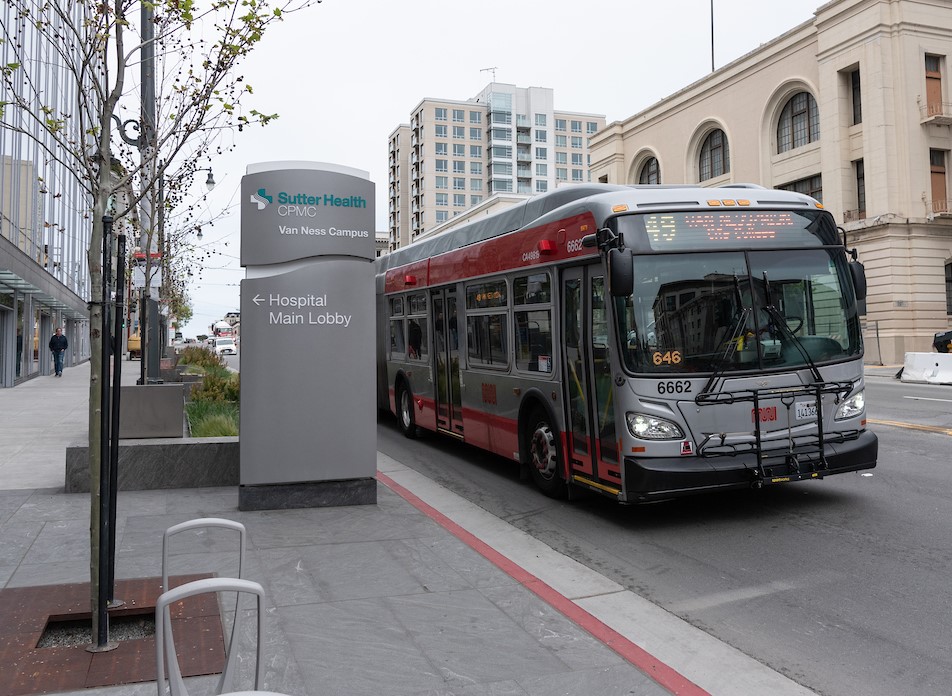 With Memorial Day weekend right around the corner, many of us are eager to get outside and enjoy the sunshine and wide open spaces. But as we enter the biggest holiday weekend since the shelter-in-place order, it's still important to be acutely aware of how our individual actions can and will affect our communal ability to address the impacts of COVID-19.
While we hopefully will arrive at a new normal soon, the shelter-in-place order is still in effect and it's still important as ever that we remember to physically distance ourselves while out in our neighborhoods and to only make essential trips.
In early April, we temporarily reduced Muni service to our Core Service network which serves the highest ridership lines and supports essential trips to places like hospitals, healthcare facilities, grocery stores, restaurants and other essential services. Thanks to increasing staffing availability, we were able to increase service over the past few weeks. We did this using ridership data and customer feedback. We are now providing as much as our resources allow, while providing adequate physical distance for customers and operators.
While we start to see slow changes that move us toward the lifting of the shelter-in-place order, it's important to remember that Muni service is still only supporting essential trips that cannot be made in other ways. We are asking all San Franciscans to help us maintain adequate space on buses for physical distancing by staying at home except for essential trips. When essential trips are necessary, walking, biking, taking taxis or driving instead saves a seat on Muni for those that don't have other options. These customers are largely hospital workers, social service providers, grocery store workers and other essential workers. Any time you take another mode of transportation for your essential trip, you save a seat for those who rely on Muni.
Muni still serves approximately 100,000 passengers a day – getting nurses, cooks, custodians, and other essential workers to their jobs. We continue to ask for San Franciscans' help by a) complying with the shelter-in-place directive, b) only making essential trips, and c) using alternatives to Muni for essential trips whenever possible.
To encourage customers to give each other space on and off Muni, you may see ambassadors asking customers to wait for the next bus if there isn't enough space for adequate physical distancing. Operators have been instructed that they may also skip stops if the bus is already more than half full to maintain appropriate physical distancing onboard. In addition to supporting physical distancing, you may also see ambassadors reminding customers that wearing a face covering is now required on Muni as well.
While it continues to feel odd to discourage San Franciscans from riding Muni if you have an alternate option, we're starting to see the light at the end of the tunnel that will lead so many of us back to the bus. So, let's stay on track and save those Muni seats for the folks who need it most right now.
Published May 21, 2020 at 02:36PM
https://ift.tt/2Zq1ude